The Book Benefit
Client Spotlight
Funnychord recently helped a new non-profit organization with logo design: Get to know the amazing CEO and mission of The Book Benefit.
As a child, Kyle Mackey spent a lot of time in bookstores and was an avid reader. His parents were supportive and when he asked to buy a new book, his mother would say, "I'll never say no to a book."
With great support like that, it's no wonder that Kyle became a lawyer focused on protecting the interests of underserved children. It's through these experiences he learned that children do not have the access to books they need and deserve.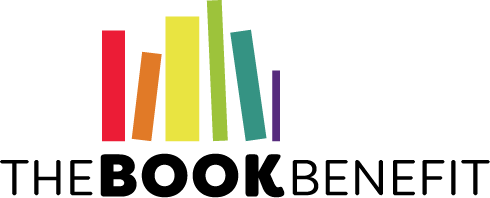 The Book Benefit collects books and strategically donates them to facilities that serve underprivileged children.
Starting up
Kyle's biggest investment so far is his time. He works long hours as a financial advisor in the Chicago area, so his work as CEO of The Book Benefit is focused on spreading the word and setting up the network of drop-off locations and partners.
"I'm happy to sleep a little less so kids can read a little more."Kyle Mackey
And his efforts are leading to more books for kids!
The Book Benefit has received more books than they anticipated – topping 1,000 books in just the first three months!
Kyle's advice to those who may be starting their own business or service organization and facing surprising challenges is to "use your mission statement to drive you forward."
The Book Benefit is always looking for relationships that will help drive the mission.
Partnerships with publishers, schools, foundations, and business owners help to enhance the outreach possibilities.
We are very excited for Kyle and The Book Benefit and can't wait to see how the organization grows.
---
The Book Benefit was started by Kyle Mackey in January of 2017 and is a registered 501(c)(3) organization.
---
You can help!
If you manage an office, residential building, restaurant, or other public location and would like to serve as a drop-off location in the Chicagoland area, please email contact@thebookbenefit.com and visit thebookbenefit.com to find donation locations.
Make a Donation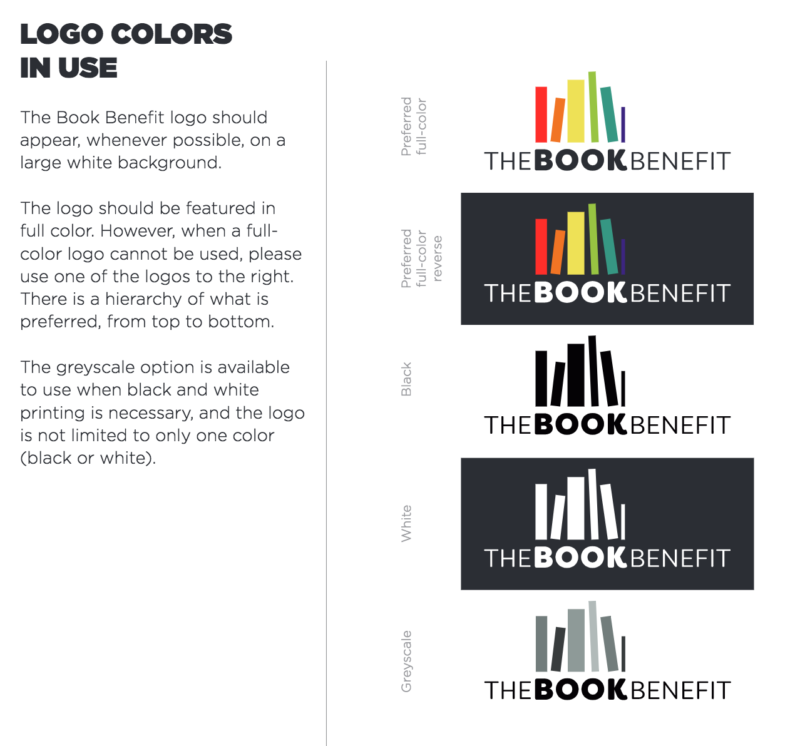 Our Part
Funnychord Design Lead, Cara Bezuska, took on the challenge of creating a logo that represents a wide-range of topics and influences that books can have in a child's life.
The result is a playful and inclusive logo that supports the mission and evokes a sense of caring.
"Great job Cara!" – Boss Lady